Check out the new and exciting changes for the 2020 World Beef Expo. We are now accepting entries. The deadline for entries is September 15 - No late entries.

All schedules are subject to change so check our website frequently for updates.

There is still time to sign up for the Youth Sweepstakes.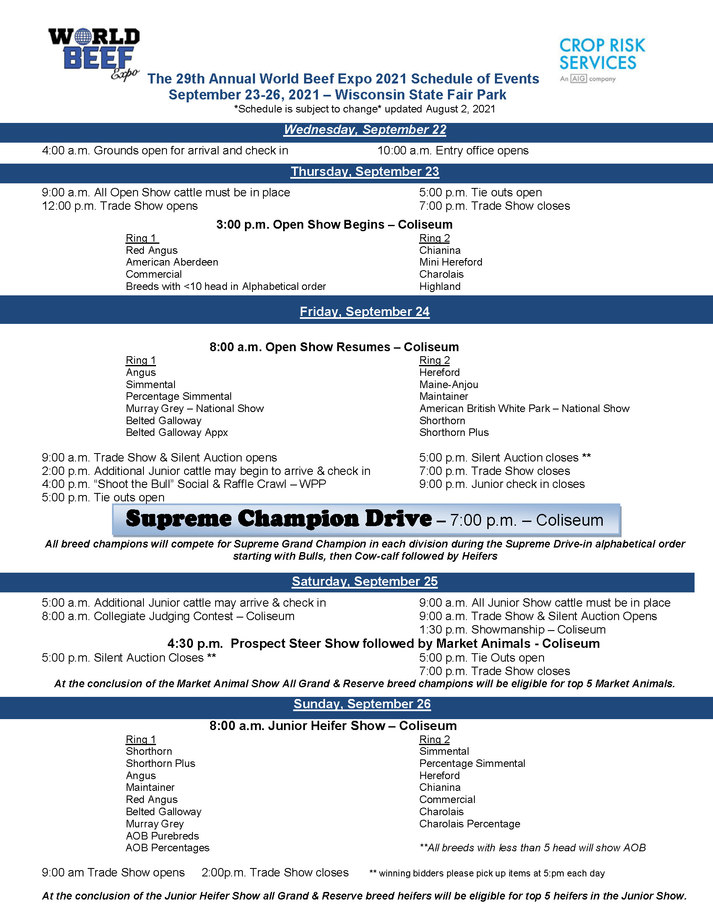 Some Quick Facts About Our Show:
Entry numbers continue to increase each year

We will be celebrating our 28th Anniversary in 2020

Our website is popular all year and averages more than 15,000 hits per month

Over 5,000 livestock enthusiasts attend World Beef Expo each year

Over 70,000 people are on the grounds during the 3 day event held in conjunction with Harvest Fair

Cattle/exhibitors traveled from 18 states in 2019

Almost 1400 open and junior show entries in 2019

World Beef Expo is a not for profit organization

The event hosts open and junior beef cattle shows

Thirty breeds of beef cattle were represented in 2019

Entire event is open to the public with free admission