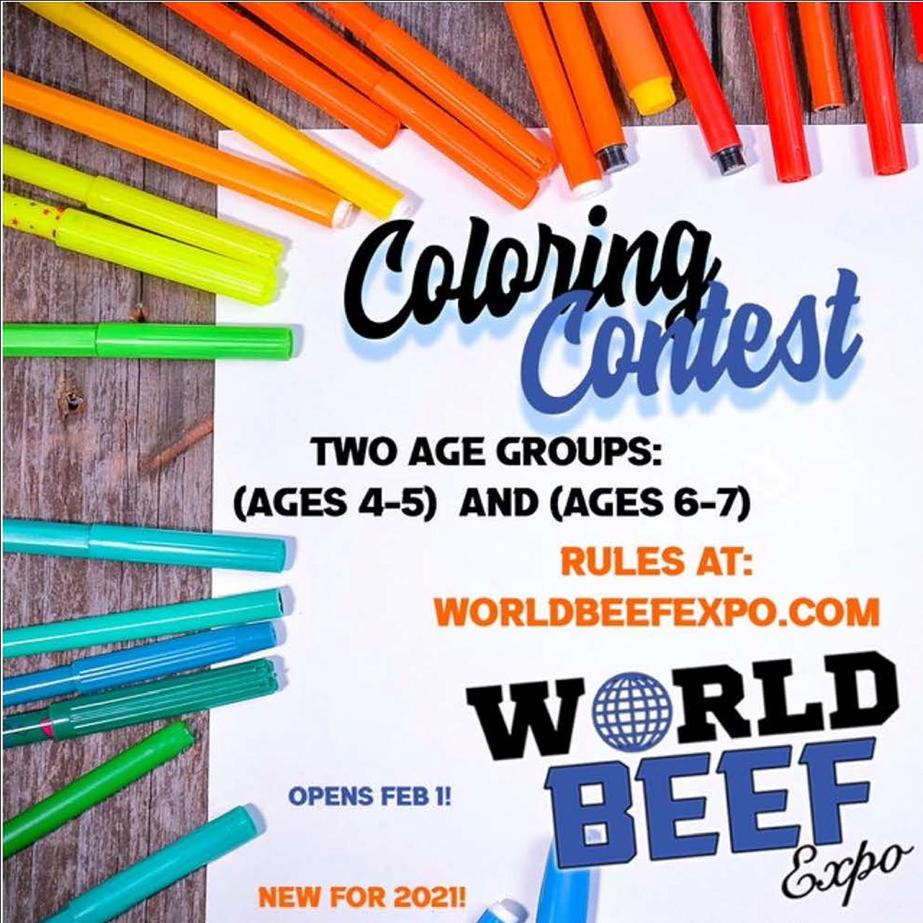 2021 World Beef Expo
Coloring Contest

CONTEST HAS ENDED

Two age divisions:
-4-5 yr olds
-6-7 yr olds

The photo for the 4-5 year olds will be a cartoon calf graphic
Cartoon Calf coloring page
The photo for the 6-7 year olds will be a realistic cow/calf scenery
Cow/Calf Scenery coloring page

A photo of the entry must be emailed to [email protected]
In the email please include:
-full name
-age
-state
-address

The winning coloring pages will be posted on the World Beef website following the conclusion of the contest.
All entrants will receive a participation award.

In the subject line of the email please include the contest name so it can be sorted properly and found easily.