New in 2019!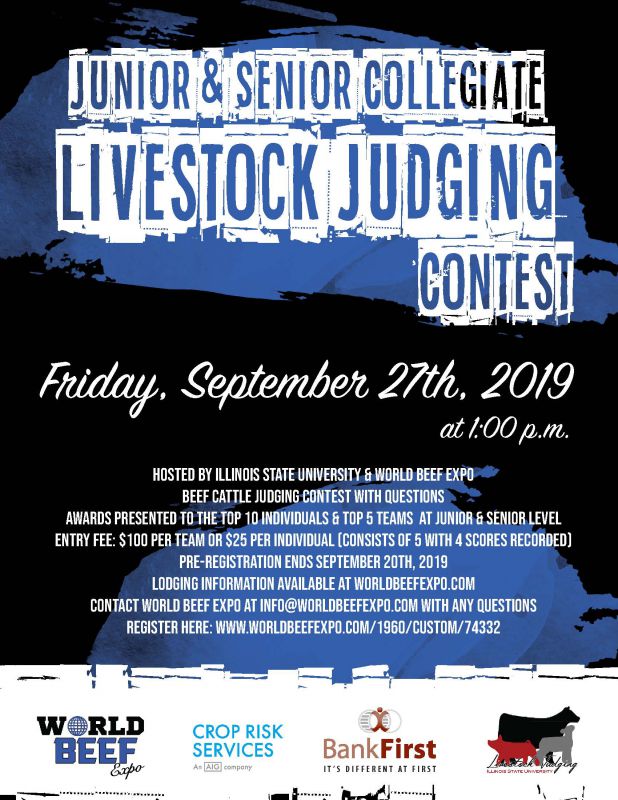 Registration Form Instructions: Fill in form, save and email to info@worldbeefexpo.com. Put "Livestock Judging" in the Subject line. Make payment online or mail check to address below.
Pricing $100 per team or $25 Individual
The link below will take you to our exhibitor registratration page where you can pay with a credit card. You do not need to create an account. Click on "buy tickets/items" and select the correct judging fee located at the bottom of the list. Please email your completed registration form to info@worldbeefexpo.com.
If you want to pay by check, please send check payable to World Beef Expo with your completed form to:
World Beef Expo
P.O. Box 1
Burnett, Wisconsin 53922
Things you should know:
Contest is located in Discovery Barn
Join us at noon for pizza in the Discovery Barn
Winners recognized at the Supreme Drive on Saturday night