____________________Meet the World Beef Expo Board Members___________________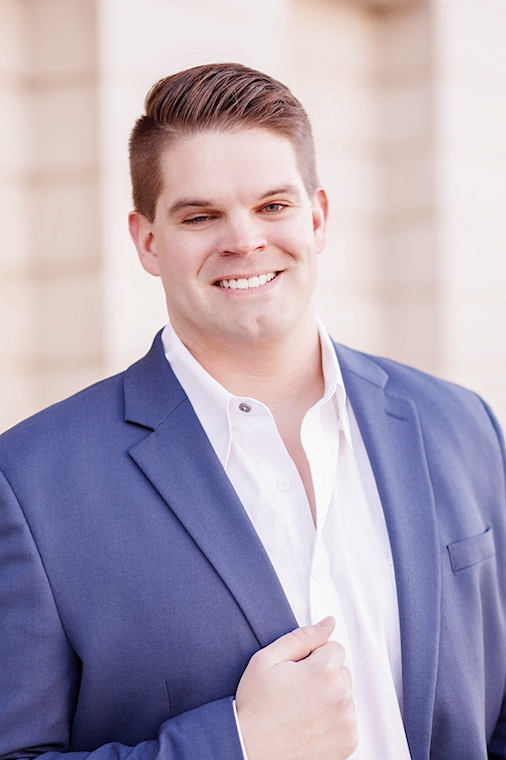 Joe Scott
Fitchburg, Wisconsin
Joe has been involved with Beef Expo since 2012 when he became an Open Show Superintendent. As of 2018, Joe has joined the board, now that he is back in Wisconsin full time.
Joe comes from a long line of dairy farmers on both sides, as many Wisconsinites do. But it was his Grandparents starting to raise Red Angus in the 90's that really started Joe's interest in the cattle industry. He always looked forward to the time he could spend there around cattle, and even took a break during college to farm there full time.
While originally from Wisconsin, Joe partially grew up in the heart of Cow/Calf country in SW Missouri. This allowed him to learn a lot from area operations, working for cattle veterinarians, and raising a few calves as a hobby himself. Joe graduated from high school in Missouri and went to his in-state land grant, the University of Missouri, to further his cattle education. He graduated from "MIZZOU" in 2010 with B.S. in Animal Science completing capstones in both Dairy and Beef Production. While in college, Joe got his first taste of running cattle shows by working at and then Co-Chairing the AGR Classic Steer and Heifer Show.
Joe's career in Animal Health has led him across Illinois, Wisconsin, and Missouri. He currently works for IMMVAC, Inc. (Makers of Endovac Vaccines) as the Director of Marketing & National Accounts. Joe lives in the Madison area and is currently starting his own nucleus herd of Red Angus on rented pasture in Sauk County.
---
---
Lucianna Reese
Jerseyville, IL
Luci Reese has been on the World Beef Expo board for several years. She is starting the second year of her second term.
Luci has a B.S. in Animal Science Production Management from Kansas State University. She works for an animal health supply company and also provides AI and ET services.
Luci, along with her fiancé Jonathan and son Lane raise various breeds of show cattle, sheep, and goats.
Luci has a passion for showing. She attends local and national shows. She is currently serving on the Braunvieh Junior National committee and looks forward to hosting the Junior National Show in Illinois in 2019.
Luci says she enjoys being on the World Beef Expo board and helping make the show a success each year.
---
---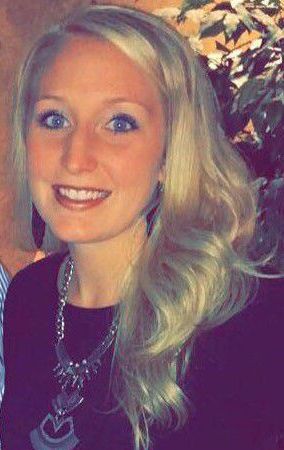 Erica Langholff
Johnson Creek, WI

Hello! My name is Erica Langholff and I have been involved with World Beef Expo for the past two years. In 2017, I served as an Open Show Superintendent and in February of 2018 I was elected to the World Beef Expo board.
I grew up in Wisconsin Rapids, WI where my family owns an eleven-acre hobby farm. My siblings and I showed pigs and cattle at the local, state and national level and were members of our local 4-H and FFA chapters. I attended Black Hawk College in Kewanee, IL and received my Associates degree before continuing my education at Western Illinois University in Macomb, IL. I graduated from Western Illinois University with a Bachelor's degree in Agriculture Science. Today, I live in Johnson Creek, WI where I work as the Midwest Territory Sales Manager for the F.L. Emmert Company/ShowBloom. My job allows me to be a part of an industry that has provided me endless opportunities throughout my life.
As many know, it takes countless hands to put on an event of this magnitude but the endless support of volunteers and industry sponsors is what makes it all possible. I have thoroughly enjoyed being involved with the World Beef Expo Team and am excited for what the future holds for this tremendous show.
---
---
Randall Redford
Cambridge, Wisconsin
Randy Redford lives and grew up on a family farm outside Cambridge WI. Redford Farm was established in 1954. While growing up, Randy was an active member in 4-H as well as the Cambridge FFA Chapter and he was an officer in both organizations. During this time, Randy showed dairy cattle, sheep, and chickens at Stoughton Junior Fair, Dane County Fair, Jefferson County Fair and Wisconsin State Fair.
Randy has worked for several area farmers milking cows, doing field work, and general farm maintenance. As an adult, he has enjoyed watching his two children showing and raising beef cattle.
Randy graduated from Cambridge High School in 1987. He is a graduate of University of Wisconsin Agriculture and Life Science, graduate of Madison Area Technical College, with a degree in Police Science and a graduate from Black Hawk Tech Police academy in 1991.
Randy had a long career in law enforcement until 2010 when he decided to return to his roots and get back into agriculture. While working as an officer, he helped organize two state police tournaments.
He has worked for a national landscape supplier the last six years selling seed, herbicides, and fertilizer, along with other products. Since focusing on returning to agriculture, Randy and his wife have also started selling produce at area Farmer's Markets; carrying on a tradition his grandfather started 70 years ago.
Randy is very proud of his herd of registered American Aberdeen and Murray Gray cattle that he and his wife have started. It has been a long time goal of his to return Redford Farm into a working operation. He is passionate about the beef industry and the direction Wisconsin is heading.
---
---
Jerry D. Stephens
Clinton Corners, New York
Jerry has a degree in Agricultural Education from the University of Arkansas.
He is married. His wife-Mary Works for USDA, Daughter-Meagan works For Kent Feeds, Son-Clayton works for Caterpillar.
Jerry has been involved in Cattle industry for over 40 years with Angus, Hereford, Simmental, Beefmaster, Shorthorn, Belted Galloway and Galloway in production, exhibition and marketing.
Jerry is currently the manager of Uphill Farm, Clinton Corners, New York producing Belted Galloway and Galloway Cattle. He has been there for 19 years.
Jerry and his family have a small herd of 20 Club Calf based females breeding to Simmental bulls.
He has been a judge for beef, hogs and sheep - mostly at county fairs.
They were successful exhibitors at WBE in belted Galloway and Galloway shows in about 1999 thru 2003.
Jerry is also currently one of the World Beef Expo breed representatives for the Galloway breed.
---
---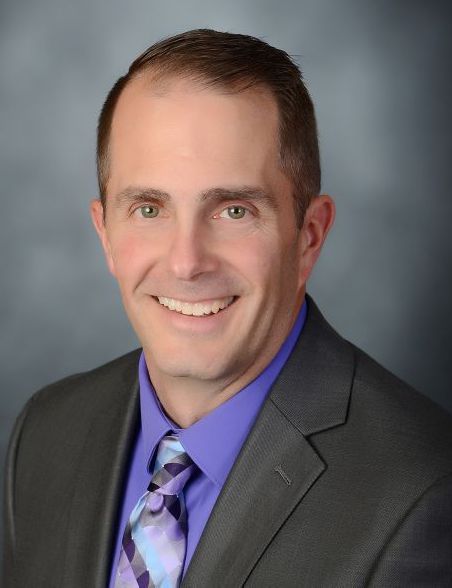 Kevin Doherty
Watertown, Wisconsin
Hello - my name is Kevin Doherty, and I have been a World Beef Expo board member for eight years. Growing up showing steers and then selling club calves is how I participated at the World Beef Expo some twenty years ago. Today my family exhibits a few show pigs so, I look forward to the expo not only to see fantastic cattle but to be around great friends that I have made over the years.

My family and I live on a ten acre hobby farm near Watertown, WI. My wife, Jean, works for Fiserv as a Business Analyst, and I work for Partnership Bank as an Ag & Business Lender as well as specializing in hunting land loans. We have two children; Nathan is a sophomore in high school, and Megan is in fifth grade. Both kids love to play competitive sports as well as show pigs. We have one spoiled chocolate lab dog named Taffy that we all love to play fetch with. When time allows, I enjoy the outdoors, going for walks and hunting.

Planning for this event takes place year around. Board members typically meet once a month to discuss strategies and our best options. When the actual event comes, board members are found throughout the grounds working in front and behind the scenes. This is my favorite time as I enjoy working with a team who strives to make this all-volunteer show seamless and enjoyable. Exhibitors from around the country continually comment on how well run and relaxed a show we have. This is all due in part to our planning as a team for the past year.

Personally, being part of the World Beef Expo has not only allowed me to be around great cattle and people, but I have also developed great networking and leadership skills as well. These skills are a tremendous asset to use in your daily lives and share on a resume. I'm proud to be a board member and welcome others to join our team.
---
---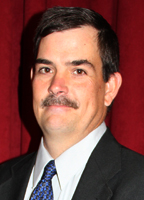 Jim Renn
Hartland, Wisconsin
I am currently in my third year on the World Beef Expo Board. I live in Hartland with my wife Kari and our three children Brittany, Jordan and Joe. My wife is a registered nurse and she works as a labor and delivery nurse at Oconomowoc Memorial Hospital. She serves on the State Fair Dairy Promotion Board.
Brittany is currently a freshman at UW-River Falls majoring in animal science. She is the current Wisconsin Hereford Queen, as well as the Vice President of the Junior Hereford Board. Jordan is a sophomore at Arrowhead High School. She most recently became a princess for the Hereford Association, and serves as the Reporter for the Junior Hereford Board. Joe is in the seventh grade. He loves farming, snowmobiling, and playing basketball.

We are in a partnership with Kari's dad on a 25 Hereford cow/calf pairs, along with 45 commercial cow/ calf pairs. In addition, we finish our steers to be sold privately to consumers. We also run 1000 acres of cash crops consisting of corn, soybeans, wheat and hay.

I have served on the Waukesha County Fair Board since 2005; with the last 11 years as President.
I serve on the Wisconsin Hereford Association Board and Waukesha County Farm Bureau Board; I am the Chairman of the Waukesha County FSA Board and also a volunteer at the Hartland Fire Department.
I have enjoyed being part of the team that organizes and presents the World Beef Expo. It takes a large number of volunteers to make this event happen and I am proud to say I'm part of this great team.


---
---
Shane Miller
Evansville, Wisconsin
Hello Everyone! My name is Shane Miller from Evansville, Wisconsin. I am one of your nine volunteer board members for World Beef Expo. I am currently starting my third year of my second term on the board. While I grew up on a farm and showed cattle, my career is not in agriculture. An alum of UW-Platteville with a degree in English and History Education and a master's in Secondary Education with an administrative license, I am in the middle of my seventeenth year teaching middle school English in Brodhead, Wisconsin. Working as a teacher allows me to work within other arenas during the summer. Some of you may also recognize me from the Wisconsin State Fair where I am the Changeover Coordinator, helping you get your animals in and out of State Fair Park. I very much enjoy these opportunities to give back to the agricultural community. The Beef Expo weekend has also become a family affair for me. My father, Greg, has been part of World Beef Expo since its inception and has worked as a Superintendent. Each year Mom accompanies him and helps out with anything we need. Additionally, throughout the years my children, nieces and nephews, and even my fiancee and her children have joined the Expo family. Having them work alongside me, has made this a more personal experience filled with wonderful memories. Finally, it is truly an honor to work with my fellow board members each year as we continue to find creative ways to expand our Expo offerings and bring you a great event.
---