Meet the Open Show Judge for Ring 2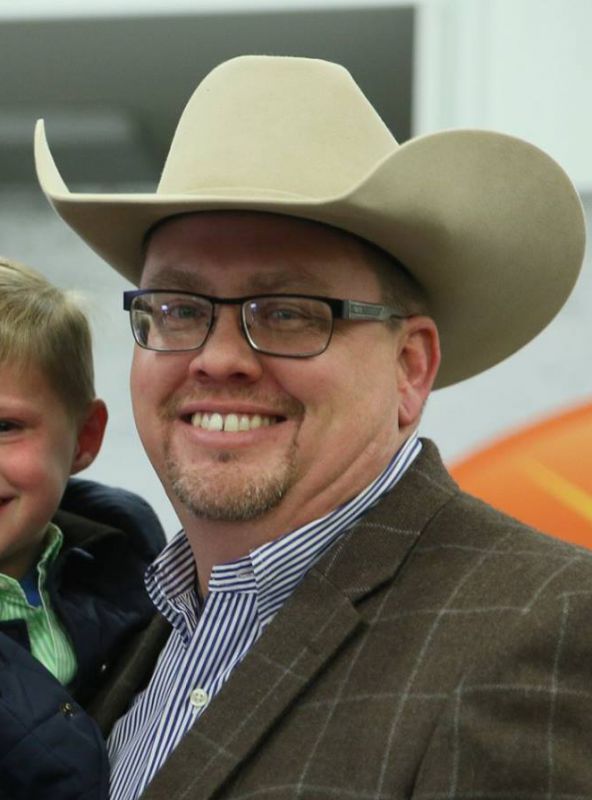 Blake Nelson
Platte City, MO
Blake is the Executive Vice-President of the American Maine-Anjou Association. He grew up on a small eastern Oklahoma commercial cow-calf operation. As a junior exhibitor, he showed Brangus and Chi cattle. He started his collegiate experience at Connors State College and finished at Oklahoma State University where he was a member of championship livestock Judging teams and worked with both school's cattle operations.
After graduation, he had the opportunity to go back to Connors to be an instructor and livestock judging coach. From 2005-2015, he was the Connors State College Director of Farm Operations/ Livestock Coordinator which involved overseeing the bull test station, a 250 head cow herd, the beef show team and working with the nationally competitive livestock judging team. Blake has production experience working with many breeds.
Personally, Mr. Nelson feels privileged to judge many shows per year. Some notable shows that he has judged include the American Royal, the North American, the National Western, the Texas Majors as well as Jr. Nationals for the Angus, Beefmaster, Hereford, Santa Gertrudis, Red Angus, and Gelbvieh breeds.
Blake and his wife Ruth have been blessed with two children, Paisley 10 and Brigham 6. His kids are very active in 4-H and showing cattle in Missouri.