Junior Show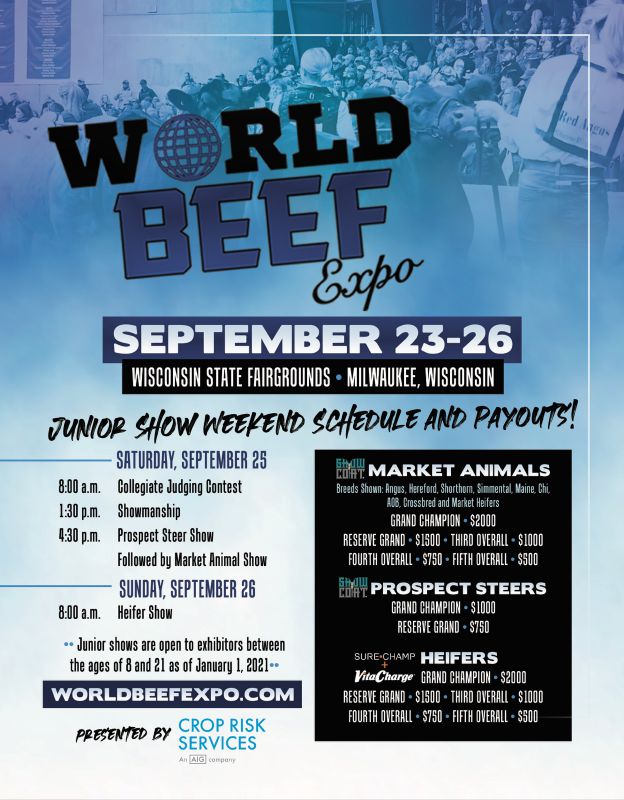 Market Animal Show (Market Steer or Market Heifer)
Animals will be shown by declared weights. No scales will be available. Exhibitors will declare weights at check in and present original registration papers.
World Beef Expo will be recognizing the following breeds in the 2021 Market Animal Show: Angus, Hereford, Shorthorn, Simmental, Maine, Chi, AOB, Cross breed steers and Market Heifers.
Each breed must have five head arrive at the show to be represented.
Top 5 Market Animals will be selected with payouts! It will be the judge's discretion how many animals will return from each breed represented.
No Refunds on Exhibitor Fees

No Refunds on Exhibitor Fees