Trade Show
Make plans now to join us for the 2018 World Beef Expo Tradeshow.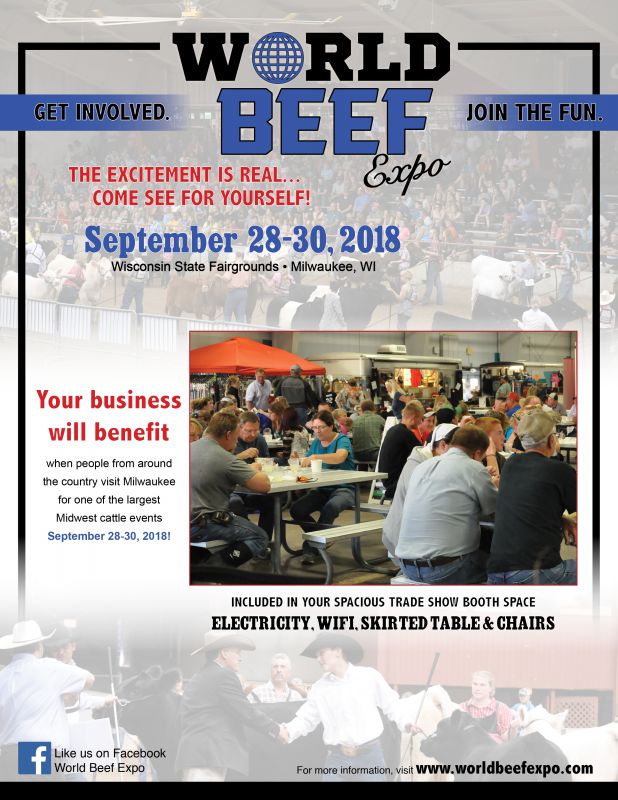 Click here to for a printable version of flyer
New for 2018: All vendors will be required to submit a certificate of liability insurance before the Expo.
The certificate should name World Beef Expo as the certificate holder and show coverage for the dates of the Expo including set up dates.
Trade Show Hours:
Thursday: 5:00 p.m.-7:00 p.m.
Friday: 9:00 a.m.-7:00 p.m.
Saturday: 9:00 a.m.-7:00 p.m.
Sunday: 9:00 a.m.-2:00 p.m. (optional for vendors)

Set Up and Tear Down
Move in Wednesday all day or Thursday until 5:00 p.m. All trailers must be in place on Wednesday.
Move out Saturday evening from 7:00 p.m.-8:00 p.m. or Sunday after 2:00 p.m.