.
2018 World Beef Expo Youth Sweepstakes Contest
Sponosored by

Divisions
1: Photography Meme Contest
2: Public Speaking Contest
3: Skillathon Contest
4: Judging Contest
Youth Sweepstakes is for ages 8-21 as of January 1, 2018.
There is no cost to enter.
Prizes will be awarded during the Supreme Drive on Saturday, September 29, 2018.
Sweepstakes Division Information & Official Rules
The contest will be held on Saturday, Sept. 29 in the Wisconsin Ag Products Pavilion at Wisconsin State Fair Park. Youth can register on site on Friday and Saturday morning and the contest is free and open to any youth. The speaking contest, photography, and skillathon will be conducted from 8 am to 1 pm and the judging contest. The judging contest will be held at 4 pm, but individuals will need to register in the morning during the other divisions. Prizes will be awards to the top 5 individuals in the 4 age groups will be announced that evening. This year's contest will be organized by the University of Wisconsin-River Falls and for more information about the contest you can contact Amy Radunz at amy.radunz@uwrf.edu or 714-425-4540.
---
---
2017 Youth Sweepstakes Winners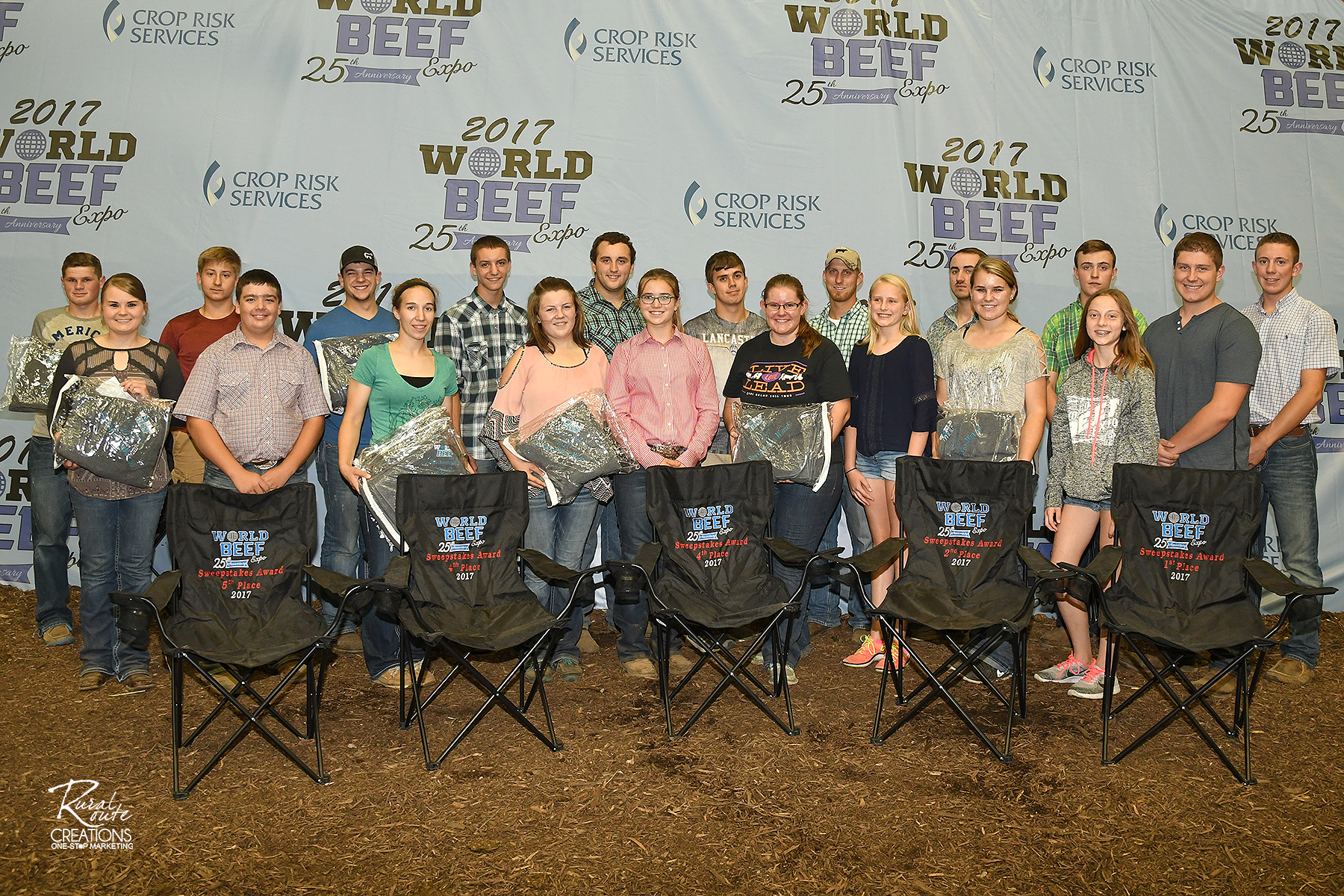 Congratulations to the 2017 Sweepstakes Winners!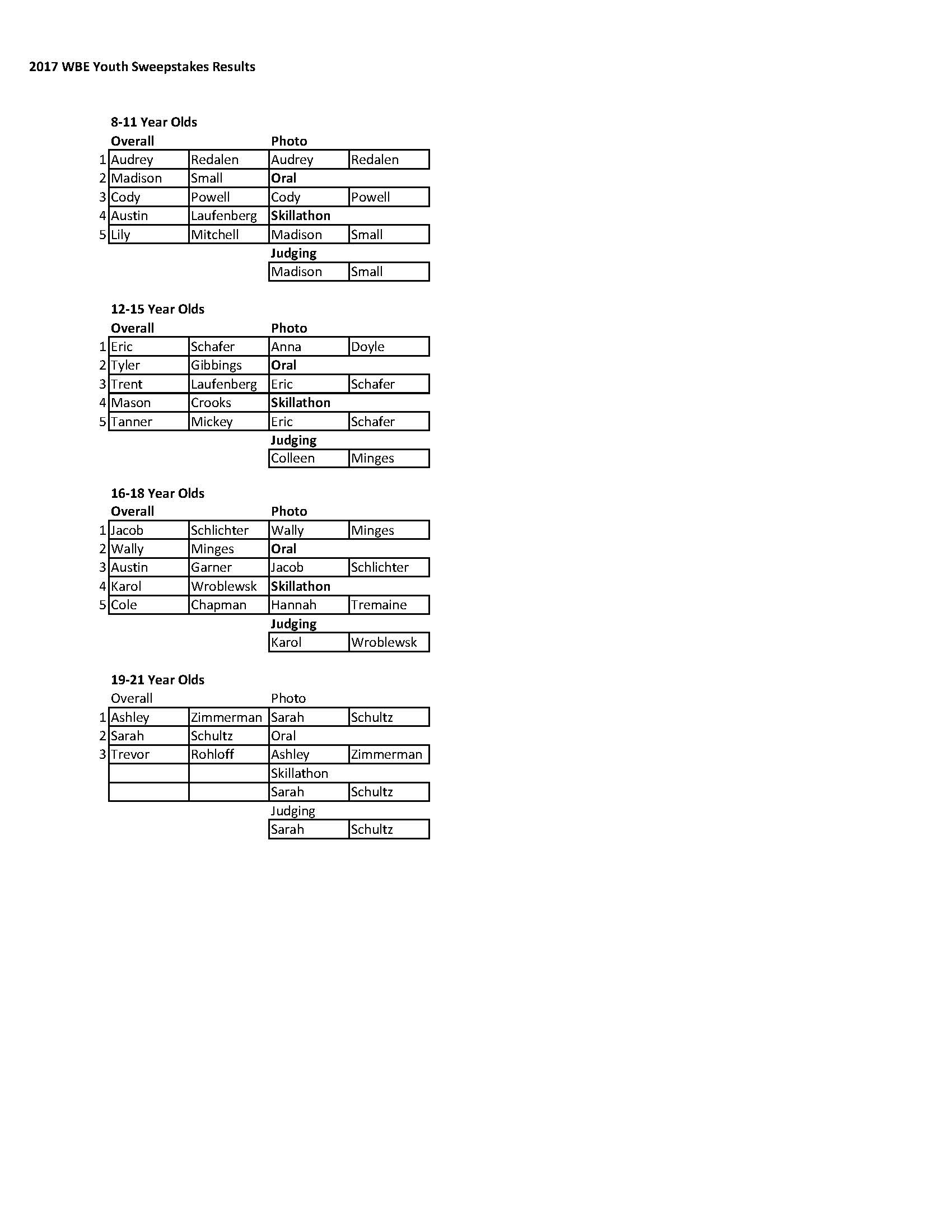 Click here for a printable version
---
---